Earl Clement Davis was born on June 3, 1876 in Lewiston, Maine. He grew up in Poland, Maine, went to and on June 15, 1893 graduated from the Edward Little High School in Auburn, Maine.
93ECDEdwardLittleHighSchoolDiploma15June1893

After high school he enrolled in and in 1897 graduated from Bowdoin College in Brunswick, Maine.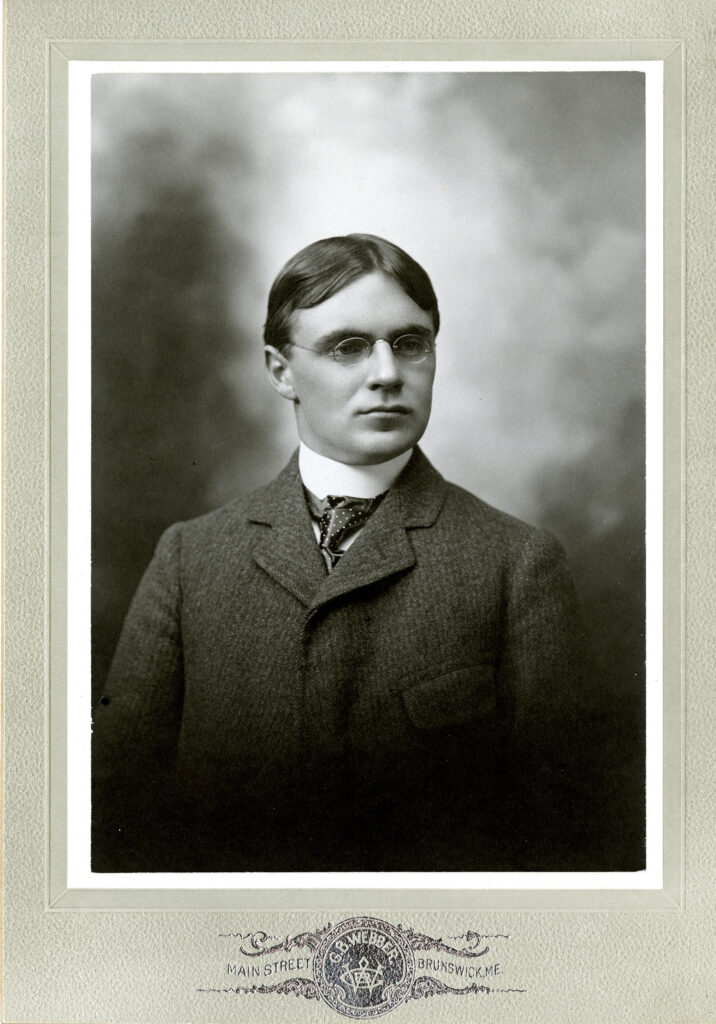 From Bowdoin he was hired by the Howe School in Billerica, Massachusetts to be its Principal. According to one of Earl Davis' obituaries, "The town [Billerica] hadn't started to grow; it was still somewhat of a sleepy New England village. The Pastor of the Unitarian Church, Christopher Coffin Hussey and the Principal of the Howe School, Samuel Tucker had come here as young men in 1867. They were friends, and the two institutions were closely entwined. It was said that these two were getting old and that new blood was needed. So there came to the Unitarian Church a young man, Minot Simonds, and to the Howe School, Marshall Jones. Mr. Simonds was from Harvard, Marshall Jones from Bowdoin. Mr. Jones stayed but a year or two, long enough to initiate a new era at the Howe School and to organize an Alumni Association. Next year came Earl Davis, and things really started to move in the Village. … Earl Davis was a jovial, outgoing personality; as he approached you he made a rush and grabbed your hand. It was a rugged experience, formidable to be sure, although violent, it expressed an enormous amount of goodwill and friendship. He was without guile, candid and straightforward. So entirely lacking in all that was ignoble was he, that he seemed not to know that there were such qualities among human beings."
Among the documents that have survived, we have a Howe School diploma dated June 16, 1898, signed by the very young 22-year-old Principal, Earl C. Davis, for Annie Foster Dodge, who in 1905, would become Earl Davis' wife.
98AFDHoweSchoolDiploma16June1898

Another document we have from this time is the certificate commemorating Earl Davis' becoming a Freemason, March 13, 1900 (or 5900 in Freemasonry counting).
00ECDMasonsEntry13Mar1900