The Charmed Life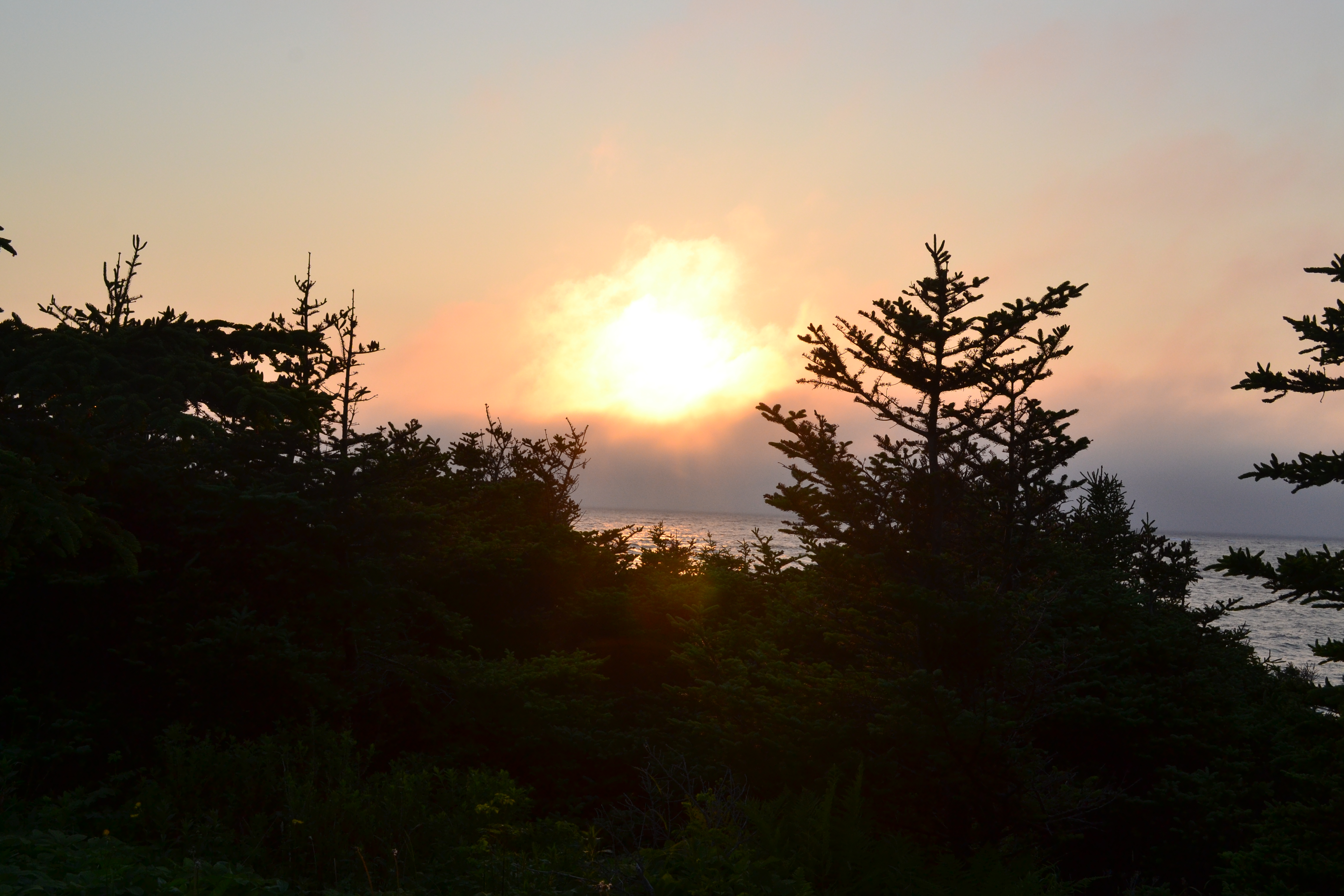 Working and living with a small group of people can be draining, especially when you're putting in the long hours that we are to try to find as many stickleback as possible. Luckily, a good crew [like ours] will make the days easier by finding time to enjoy the beautiful land we've traveled to with a smile or a joke or something unexpected. After a long day of travelling and trapping, we had one more lake to find in the Green Point campground. As we wandered up and down a beautiful ocean side trail to no avail, Eric fortuitously took a moment to fall face first into a bed of moss and grass that faced the ocean.
"It smells delicious!" he cried. "Come on down!"
We skeptically obeyed. A soft landing and a sweet but earthy smell welcomed us. These are excerpts from the photoshoot that followed: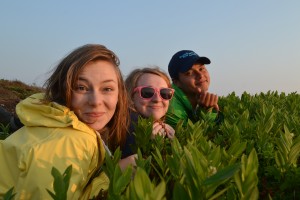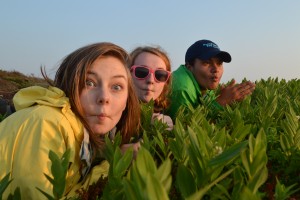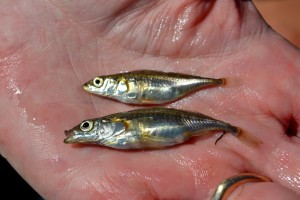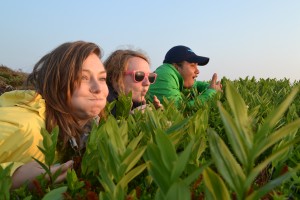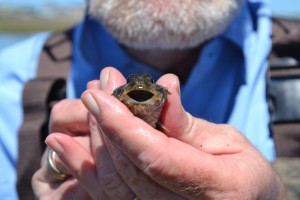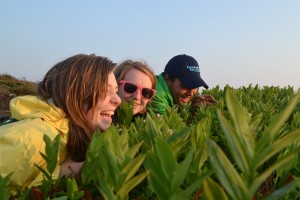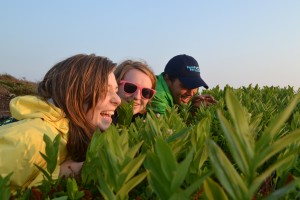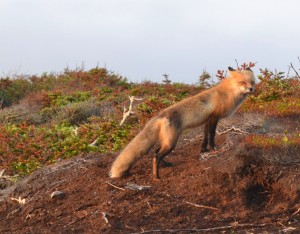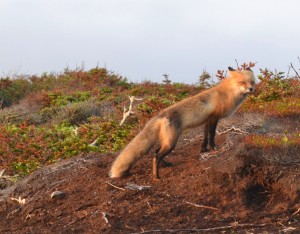 I wonder how I came to deserve such a very charming scene. After a battery of photos, the fox ran back into its hole, and we strolled back to the car through the iris-laden path.