Swimming with Stickles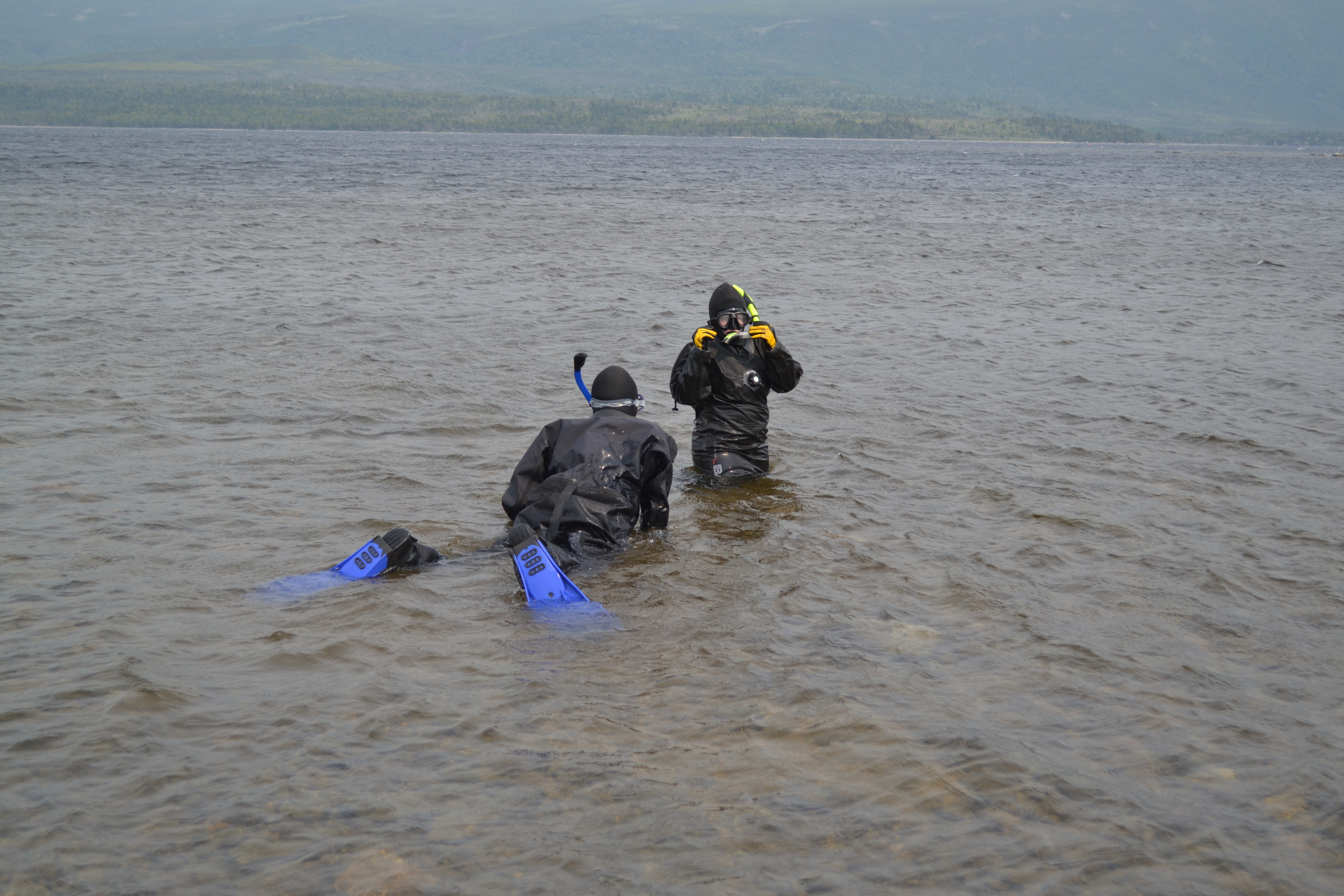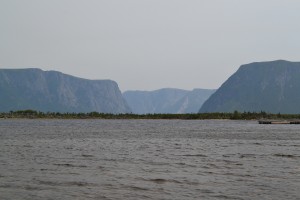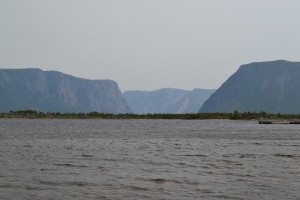 Newfoundland is an amazing place, and an amazing place to look for stickleback.  We found stickleback in most of the ponds we looked for them in, but one of my favorites was Western Brook Pond.  This location was a 3-kilometer (about 2 mile) hike out, but the trail was gorgeous.  Considering some of our other hikes, such as through a bog with no trails earlier that day, this one was a walk in the park, but this time we had to haul our dry suits and snorkel gear as well—we finally got into a pond.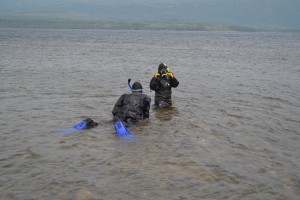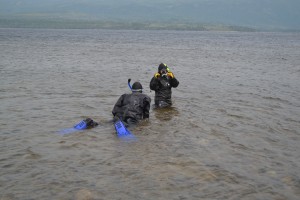 When we got there, we dropped our gear on the beach and Jason and I immediately suited up for the freezing water.  We had to put on layers and layers of clothes before even starting to put on the dry suits.  It's a hassle to get into one, but once in the water it was definitely worth it.  I've been in the stickleback lab for about 2 years and have never been able to see them in the wild.  When I first saw stickles in Pinchgut Pond from the shore it was so exciting, my first wild stickles!  But seeing them under the water, swimming with them, and being able to observe their behavior was even more exciting.  I got to see courtship behavior, diversionary displays, feeding activity—it was so different and yet the same as what you see in the lab.  The basic behaviors were the same but it was amazing seeing these displays I've only seen in tanks occur in nature as well.  You aren't setting anything up, placing variables, or anything; it is natural for the stickleback and it's fascinating to witness.
Actually swimming with the stickles was probably my favorite part of this trip; though there were many other memorable moments this one was the most stunning and marvelous parts.  I'm definitely going to miss it here.  Everything in Newfoundland is beautiful, everyone is incredibly kind, and I hope we can come back soon and continue the work we just began to start this summer.