Amanda Fragata ('16)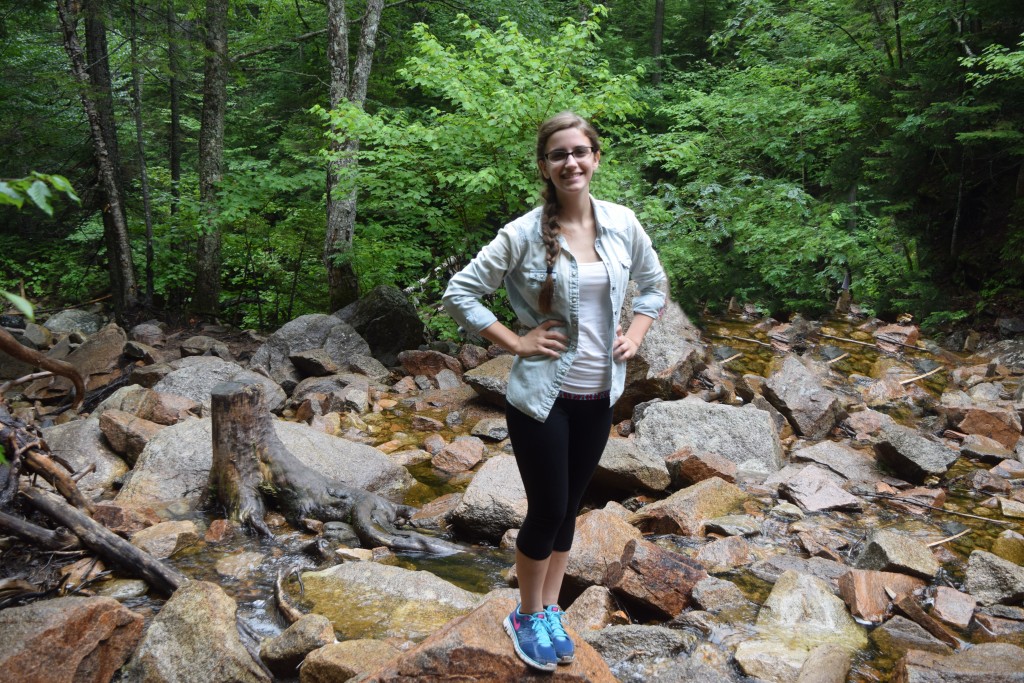 Research Interests
I kicked off my research career at Clark by enrolling in Professor Foster's Animal Behavior course during my Junior year. Within the course I worked on a project investigating olfactory and visual response to predators in threespine stickleback fish. Soon after, I joined the Foster-Baker lab to explore my interests in animal behavior, evolutionary mismatch theory and gene expression.In the summer of 2015, with the support of the Beavers Research Fellowship, I began collecting data on reproductive female stickleback to prepare for studying how the vertebrate stress response system evolves as environments change. I am currently working with Melissa Graham, a PhD candidate, to determine which specific genes in the brain play a role in regulating the stress response system through techniques including qPCR and in situ hybridization. The information we collect has the potential to help us to better understand how chronic environmental stressors, and the genes involved in the response to these stressors, influence mental disorders including PTSD, major depression and anxiety. Our insights may also enable us to understand how extreme environmental transitions lead to both plastic and evolutionary responses to environmental novelty- such as that being created by humans today.
In the upcoming year I will continue to work on and further develop my current research on brain gene expression as a fifth year Master's student at Clark. I will also be looking to expand my work in the lab by observing the behavior of wild populations of stickleback in the lakes of British Columbia. Looking into the future, I am excited to discover the many possible directions my current research could lead me in. No matter the field I enter in the workforce, I ultimately hope to be making the world a better place to live.
Outside the Laboratory
Outside of the lab you can find me find me curled up with a book and a cup of tea, folding a new piece of origami or pursuing something new like crocheting. I put my more technical interests and skills to good use as a student Supervisor at Clark's ITS Help Desk. I also love exploring outdoors and can be found practicing yoga, riding an ATV or hiking new and familiar trails alike, to stay active. I can't wait to combine my love of outdoor adventures with my passion for scientific inquiry by joining the team on my first trip to British Columbia this summer to conduct research in the field.
Awards
Lise Anne and Leo E. Beavers, II Fellow, 2015
If you have any questions please contact Amanda at afragata@clarku.edu.