News from the Laboratory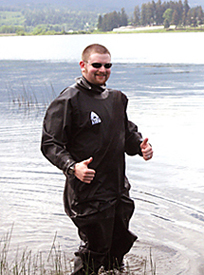 PhD student Justin Golub has won two prestigious awards to support his work with Susan Foster and John Baker.
One award was $1,500 from the American Museum of Natural History Theodore Roosevelt Memorial Grant. The AMNH Roosevelt grant is designed to aid graduate research on the natural history and conservation of North American fauna.
The second award was $1,000 from the American Society of Ichthyologists and Herpetologists Raney Fund. Set up in honor of Edward C. Raney, the award is designed to aid in graduate research in ichthyology (fish studies).
Both awards will support Justin's summer research on embryonic learning in threespine stickleback. Read more about Justin