And Away We Go…
…down to the Kenai Peninsula.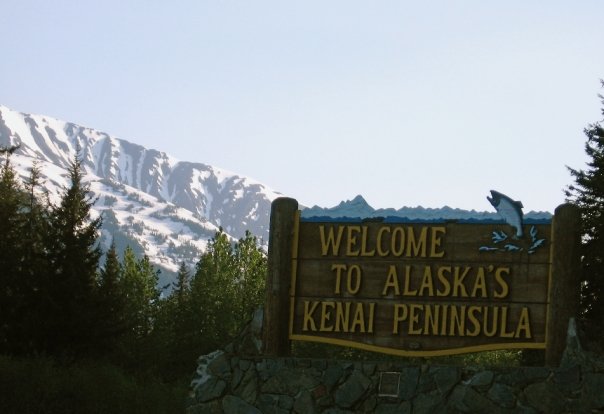 Some of you may remember my rather epic introduction to the world of threespine stickleback field collecting from last year when Lauren, Jana Loux-Turner, Sophie Valena, and I got to Alaska in mid-May and immediately set out for a week-long camping trip on the Kenai. (If not, you can read about the entire adventure starting at the beginning of the blog here: Four Girls and a Van )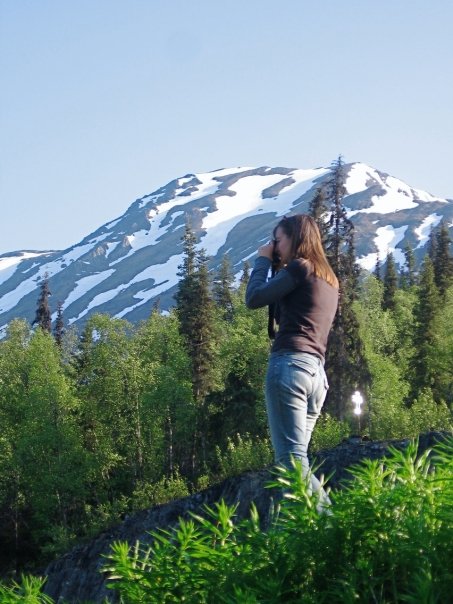 This year, we decided to set out for our Kenai camping trip directly after our Talkeetna trip – mostly because two more of our lab members are expected to arrive up here next Tuesday and we don't really want to be speeding up the Sterling/Seward Highways back to Anchorage in order to meet them at the airport. We are responsible. Go figure.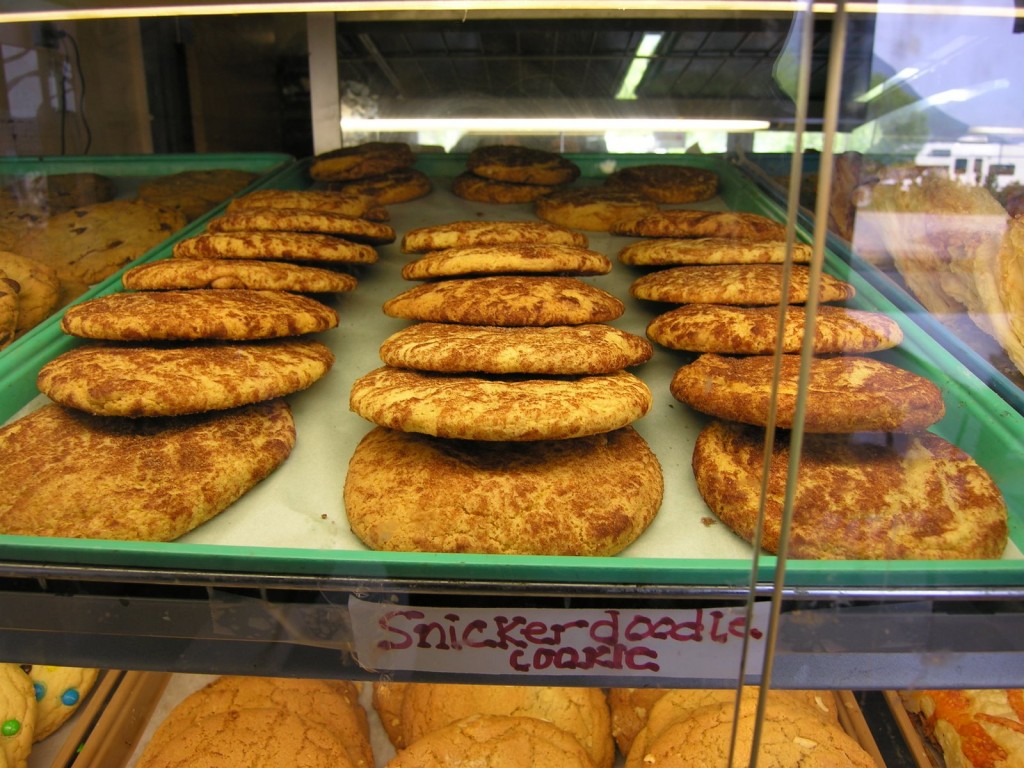 Some way down the Sterling Highway though…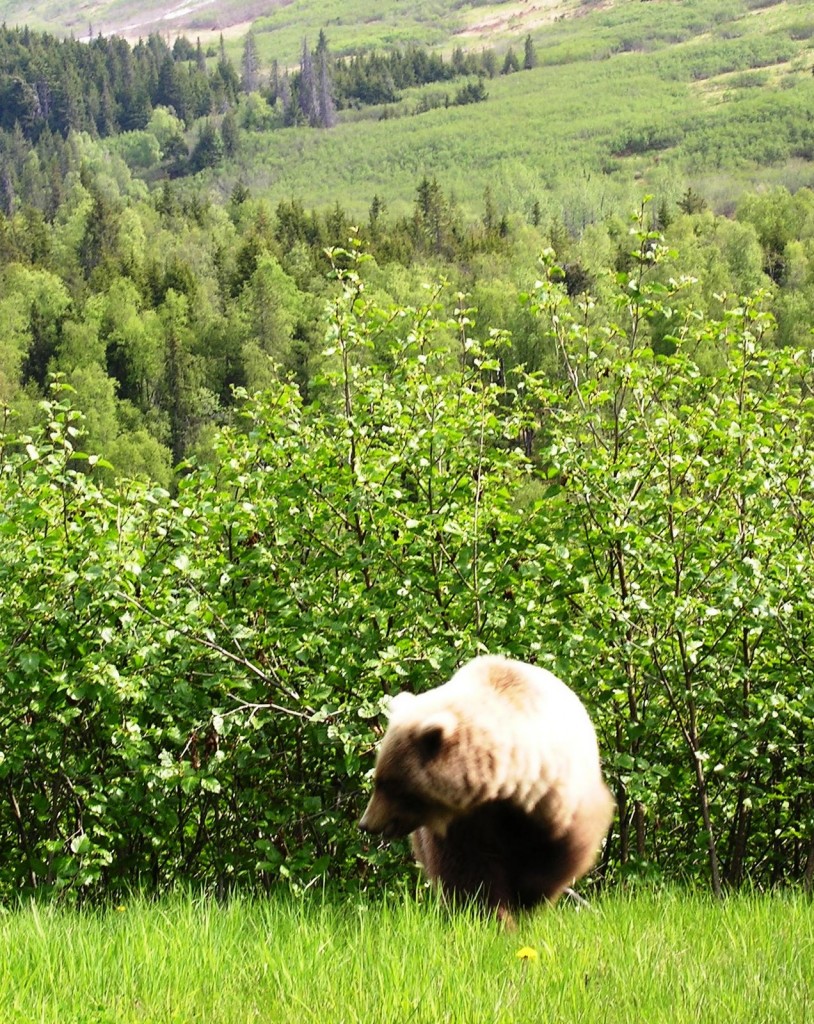 We ran into this guy on the side of the highway. He was rooting around for food of some kind in the grass about twenty feet from the road. Stopped all kinds of traffic (including us). People were snapping photos and taking video and the bear just went on with his day, completely oblivious. It is always a thrilling sight to see wildlife so close, and this was the first time Lauren or I had seen a grizzly bear (though it was still small enough to be known as a brown bear) up here in such proximity. However, the minute he started walking toward our car… We both experienced a moment of heart-stopping, stomach-swooping panic, and then Lauren started the engine and the bear startled away in the opposite direction.
It was still one of the coolest things I've ever seen though. Despite the sheer terror.