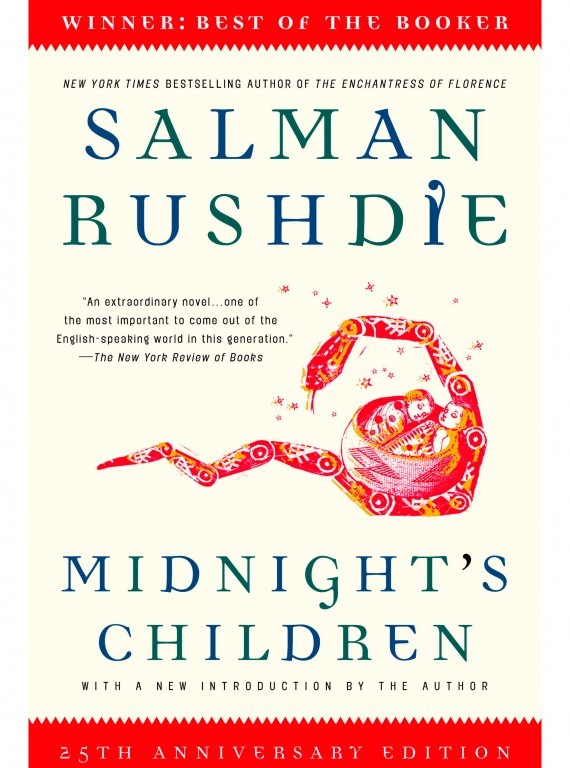 Character: Saleem Sinai
Source Text:  Rushdie, Salman. Midnight's Children. 25th Anniversary ed. New York: Random House, 2006. .
Entry Author: Shalyn Hopley
Saleem Sinai is the illegitimate son of William Methwold, a white British officer, and Vanita, a poor Indian street performer's wife. However, Saleem is born at the same moment as Shiva, the son of Amhed and Amina Sinai, a wealthy Kashmiri family moved to Bombay. Shiva and Saleem are switched at birth by Mary Pereira, and Saleem is raised as the Sinai's son without them knowing. Saleem is the protagonist and narrator of Midnight's Children yet his birth and the revelation of his mixed race heritage do not occur until about a fifth of the way through the book. The beginning portion of his story is spent describing his family history. Yet, with Saleem's birth the audience discovers that this history is not that of his biological family but that of his unwitting adoptive family. Rather than tell the story of his poor Indian mother, his colonizing British father, and their extra-marital affair, he has chosen to tell the story of his Kashmiri family. Saleem interestingly acknowledges his mixed-race heritage and gives it a significant place in the story, including its revelation during one of the turning points of the novel—his birth, which coincides with the partition of Indian and Indian independence (132); still while acknowledging his mixed race parentage, he is privileging a monoracial identity, and even discounting the significance of his parentage saying "…there's something more important than that. It's this: when we eventually discovered the crime of Mary Pereira, we all found that it made no difference! I was still their son:  they remained my parents." (131).Saleem's mixed birth however cannot be so easily discounted in the significance to the story. Saleem's status as a mixed race character and child who not truly his parent's child is symbolic of the status of India at the time of his birth. He is the result of colonization, and evidence of an Indian divided by foreign powers who are on their way out. He speaks of himself and the other midnight's children, "children were being born who were only partially the offspring of their parents—the children of midnight where also the children of the time:  fathered, you understand, by history." Saleem, and his mixed heritage, becomes central to Rushdie's allegorical tale of Indian independence.Saleem and his fellow Midnight's children usher in a new period in India's history, and in the novel, are granted with special abilities which destine them to stand out in both society and history. Much of Saleem's personal history is interwoven with Indian history, his action being key to some of the wars in India. Eventually, his existence and that of his cohorts becomes central to Indira Gandhi's Emergency. She declares the state of Emergency to imprison and sterilize the Midnight's children, draining them not only of their reproductive abilities but their magical abilities and their hope (505). Her actions are tinged with a dark history of sterilizing the racial other, the undesirable elements of society so they and their progeny can no longer contribute to society. The power of the midnight's children is intrinsically tied to their ability to reproduce, and so without powers and their ability to have children, they cannot affect the story of India. No longer connected to history, Saleem begins to fall apart, supposedly literally disintegrating at the young age of thirty-one.
---