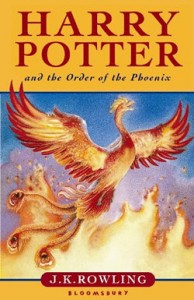 Character: Voldemort
Source Text:  Rowling, J.K. Harry Potter series. Bloomsbury, U.K.: Bloomsbury Publishing, 1997. Print.
Entry Author:  Elizabeth Valinski
Tom Riddle was a half-blood wizard born to a muggle man and female witch. While younger, he had black hair, dark eyes, tall and considered handsome. After regaining his body in the fourth book, he had pale skin, skull-like face, slits for nostrils, red eyes and a skeletal body with unusually long fingers.
Known as Lord Voldemort, he is the heir of Salazar Slytherin and considered the most powerful Dark Wizard of all time. His mother gave his father a love potion without him knowing, and when it wore off and his mother became pregnant with him, his father left. His mother died in childbirth, and he was sent to a muggle orphanage until he attended Hogwarts. According to the Headmaster Dumbledore, Tom Riddle was the most talented student. He appeared to be extraordinarily handsome and extremely polite. However, deep under he was cruel, manipulative, psychopathic, and downright evil. He is soon called "Voldemort."
Voldemort is the most hated wizard of all times because of his ideas and actions. He thought that purebloods should rule the Wizarding World, and was against muggles ever stepping foot there. Ironically, he is a half-blood, and his lack of accepting of who he really is eventually leads to his downfall. He is devoid of human responses as well as emotions and gets off murdering people, especially muggles, for fun.
"Voldemort: "You do not seek to kill me, Dumbledore? Above such brutality, are you?"
Dumbledore: "We both know there are other ways of destroying a man, Tom. Merely taking your life would not satisfy me, I admit."
Voldemort: "There is nothing worse than death, Dumbledore!"
Dumbledore: "You are quite wrong. Indeed, your failure to understand that there are things much worse than death has always been your greatest weakness." (Order of the Phoenix)"
He is a key character because he is constantly striving to become all-powerful and advocates for pure-bloods only, but it is ironic because he struggles with accepting who he really is: a half-blood. It's interesting to see the struggles of a mixed race human through magical realism. Voldemort wants to be heard and yearns for respect, but because of his inability to accept his mixed race, he becomes defensive and channels his frustration and anger through his murderous actions.
---