I love that people love to share Puritan humor with me. Cotton Mather is a particular favorite target of teasing. (Or perhaps I should say my own fascination with Mather is the target.) Every year around February 14, people start sharing those dour Puritan Valentine's Day Cards from College Humor.
I appreciate the gesture, but I actually don't really find them funny because they are not really about Puritans. Rather, they are about a caricature, and caricatures of caricatures are just a kind of feedback loop. (Except for that one card about "I need you to help raise livestock and crops or surely we will starve to death come winter." That one is amusingly accurate about the domestic arrangements necessary not to perish in seventeenth-century New England.)
So today I am offering my instructions for creating real Puritan Valentines: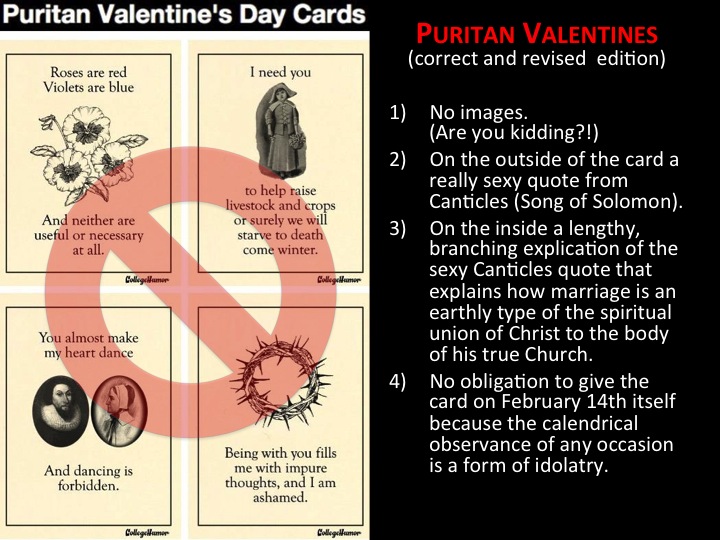 And if you don't have the patience to make your own Puritan Valentine this season, try just reciting some of Anne Bradstreet's poems to her husband. They are lovely and a bit sexy.
My head, my heart, mine Eyes, my life, nay more,
My joy, my Magazine of earthly store,
If two be one, as surely thou and I,
How stayest thou there, whilst I at Ipswich lye?
So many steps, head from the heart to sever
If but a neck, soon should we be together:
I like the earth this season, mourn in black,
My Sun is gone so far in's Zodiack,
Whom whilst I'joyd, nor storms, nor frosts I felt,
His warmth such frigid colds did cause to melt.
My chilled limbs now nummed lye forlorn;
Return, return sweet Sol from Capricorn…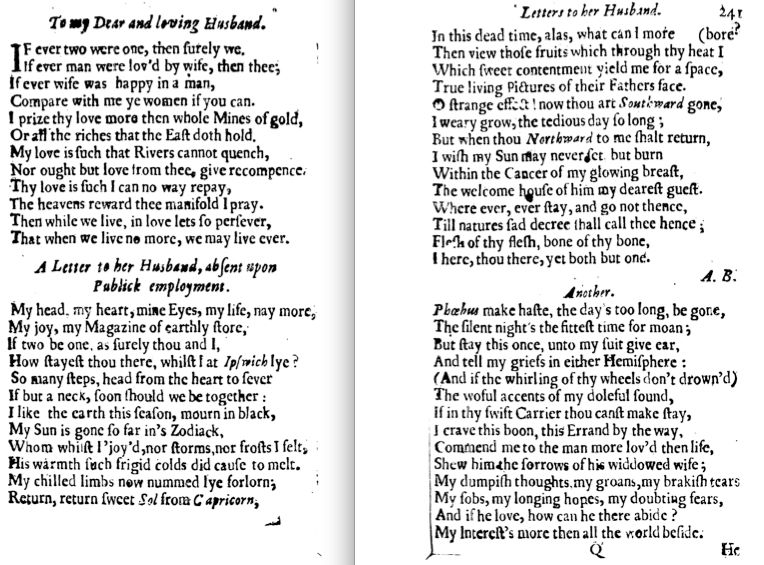 Happy Valentine's Day, everyone!
Or not.
(You know, not impose any calendrical observance on authentic articulations of love.)