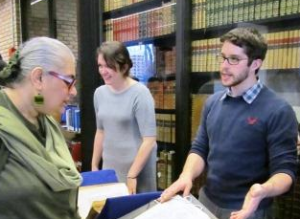 My AuntieQuarian blog is the main place you can read recent posts about teaching in the archive. And other archive topics, too, when I find the time. But I guess during the school year it's pretty much all teacherly topics.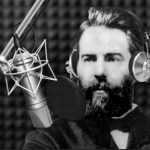 I've also got a dedicated page for the poetry recording projects that I've been doing with my students for a couple years, mostly for LibriVox. As of May 2014, we have finished all but one poem from Battle-Pieces, Herman Melville's collection of Civil War poems. You can read more about the ongoing project and listen to samples on that main page.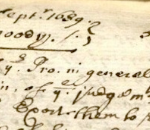 Much of the original reason for this whole WordPress site was to make Sermon Notebooks Online available. You see, I wrote a book about the notes that seventeenth-century New England Puritans took when listening to sermons, and it just kind of seemed silly not to create some access to those pretty scarce manuscript texts. That's a work-in-progress, too. (And, hey, if you want to get involved, I'd love to have you join in the fun.)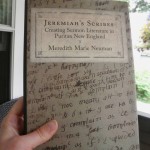 Read more about Jeremiah's Scribes in this interview on Common-place.org. You can also check out more about my off-line professional activities on my CV. You can also contact me with questions and suggestions about the site and all the projects described here. Or you could just randomly poke at that word cloud off to the right side of the screen. That's pretty fun, too. Or you just scroll around below and click titles that catch your eye. It's really just up to you.
Thanks for dropping in.