In the fall of 2012, students in my American Poetry class began recorded an audio book of Herman Melville's civil war poems for LibriVox.org, a wonderful organization that provides free audio books of works in the public domain. All the recording work is done by volunteers, and this is just the first of a series of complete books of American poetry that we plan to make in the coming years. The experience was was so popular and successful that I designed a new course, Voicing the Verse: Performing Poetry in order to continue these recording projects on a regular basis. In spring of 2014, students in Voicing the Verse picked up the supplementary poems where the previous class left off. Read about the various stages of this project through the links below.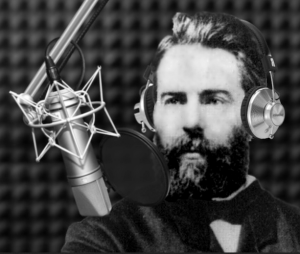 Battle-Pieces and Aspects of the War by Herman Melville (1819 – 1891)
Published in 1866, Battle-Pieces and Aspects of the War is a collection of poems about the Civil War by Herman Melville. Many of the poems are inspired by second- and third-hand accounts from print news sources (especially the Rebellion Record) and from family and friends. A handful of trips Melville took before, during, and after the war provide additional angles of vision into the battles, the personalities, and the moods of war. In an opening note, Melville describes his project not so much as a systematic chronicle (though many of the individual poems refer to specific events) but as a kind of memory piece of national experience. The "aspects" to which he refers in the title are as diverse as "the moods of involuntary meditation—moods variable, and at times widely at variance." Much of the verse is stylistically conventional (more so than modern readers perhaps expect from the author of Moby-Dick), but the shifting subjectivities and unresolved traumas that unfold in the collection merit repeated contemplation. Melville's Battle-Pieces do not offer a neatly versified narrative of the Civil War but rather kaleidoscopic glimpses of shifting emotions and ambivalent reflections of post-war America.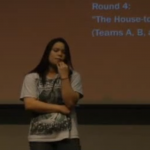 Read more about the FALL 2012 Battle-Pieces recording project and to hear some sample tracks.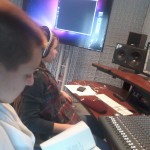 Read about the SPRING 2013 Battle-Pieces recording project and our new recording studio.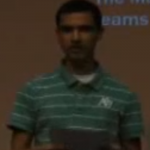 Read a blog posting on the 150th anniversary of Gettysburg.