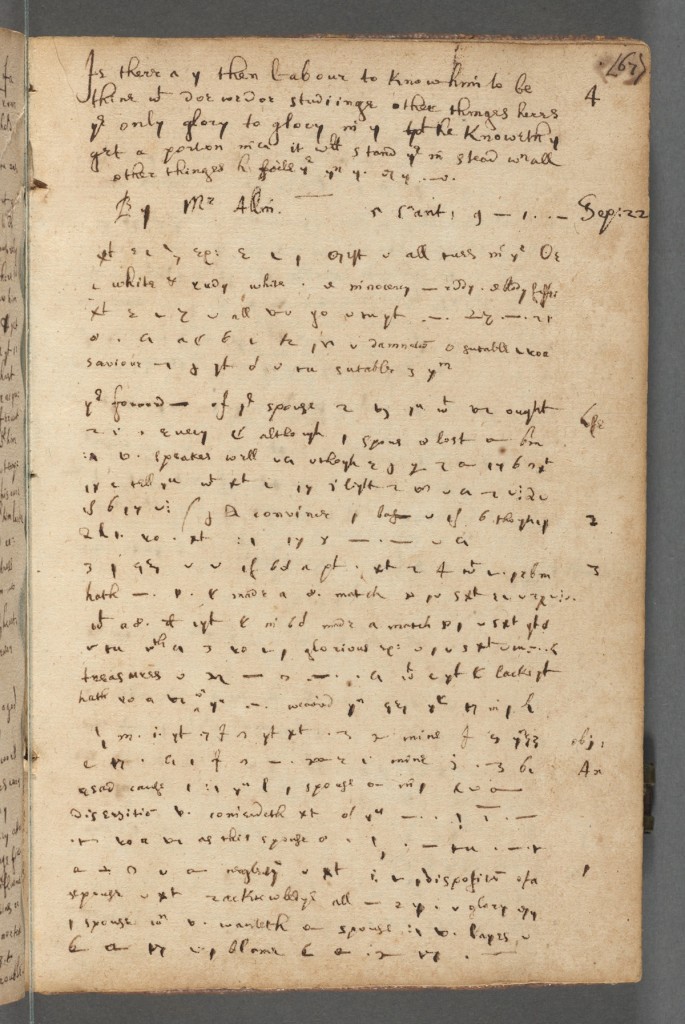 John Chickering kept this meticulous notebook while a student at Harvard College. His training meant that he could paid attention both to structure and to content. Chickering goes beyond most notetakers, however, for the sheer precision of his notes. (We don't know whether these notes are copied over from another, messier source, but the evenness of the lines and the small, precise handwriting make this possibility quite likely.) He is quite skilled, incorporating shorthand and abbreviation and making careful note of sermon structure in the margins.
Courtesy of Houghton Library, Harvard University.
Chickering, John. Notes: on sermons: manuscript, 1651-52. MS Am 804. Houghton Library, Harvard University.