A summary of all of our seminars to date can be found on this webpage.
Family Impact Seminars (FIS) are nonpartisan seminars designed to translate research to policymakers on topics related to families. The purposes of FIS are to better connect high quality research and public policy, and to promote policymaking that takes families into account. Issues that can be addressed in a FIS include (but are not limited to): after school programs, early childhood care and education, juvenile crime, welfare reform, child maltreatment, domestic violence, family health and healthcare issues, high school dropout prevention, gay/lesbian marriage and adoption, family poverty and economic security, divorce and child custody issues, teenage pregnancy, substance use and abuse, and mental health. The efficacy of these seminars in translating research to policy and in effecting change in policy has been supported by research (e.g., Bogenschneider, 2006).
To conduct an FIS, a university is accepted into membership in a coalition organized by the Family Impact Institute at Purdue University. Clark's Mosakowski Institute for Public Enterprise, directed by James Gomes, represents Massachusetts as the 25th state to take part in the FIS and held its first seminar in 2010.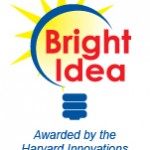 In 2012, the Family Impact Seminars were designated as a "Bright Idea" by the Harvard Innovations in American Government Award Program. The Bright Ideas Initiative shines "a light on noteworthy and promising government programs and practices so that government leaders, public servants, and other individuals can learn about these ideas and adopt initiatives that work."  To read more about this award and the program as it works at Clark University, please see this press release, "Family Impact Seminars named Bright Idea; Mass. program directed by Clark University."
The annual seminars will continue to take place at the State House and include 2-4 expert speakers, discussion sessions, policy briefs, and briefing reports. One timely topic will be covered each year, as selected by the Massachusetts State Legislature. If you have any ideas for a seminar that you would like to be considered, please contact the director of the Massachusetts Family Impact Seminar series, Denise A. Hines, Associate Research Professor in the Department of Psychology, at dhines@clarku.edu.  The seminars are targeted to state policymakers, including legislators, legislative aides, governor's office staff, and agency representatives.
Reference: Bogenschneider, Karen (2006).  How can we connect research and knowledge with state policymaking?  Lessons from the Wisconsin Family Impact Seminars.  In K. Bogenschneider (Ed.), Family policy matters: How policymaking affects families and what professionals can do, 2nd edition (pp. 245-276). Mahwah, NJ: Lawrence Erlbaum.