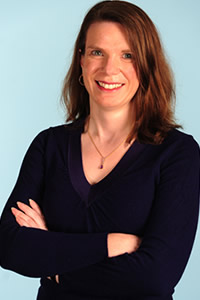 I am an Associate Research Professor in the Department of Psychology at Clark University, with an area of expertise in family violence.  I am currently working on three major projects.
First, I am the Principal Investigator (Co-Investigator: Dr. Emily Douglas of Bridgewater State University) of an ongoing research endeavor on men who sustain intimate partner violence.  The project, funded by the National Institutes of Health, aims to understand the experiences and needs of men who sustain partner violence from their female partners, a traditionally under-studied area of family violence.  To get more information on this study, its aims, results, other related resources, or to participate, please see the Men's Experiences with Partner Aggression Project Homepage.
Second, I am the co-founder and former co-director, along with Dr. Kathleen Palm Reed of the Psychology Department, of a program at Clark University called the CAVE program.  CAVE stands for Clark Anti-Violence Education program, and its goal is to provide students with programming and resources to lower the rates of sexual assault, dating violence, and stalking on campus.  This program began in 2009 through funding from the U.S. Department of Education and the U.S. Department of Justice.  In 2015-16, it transitioned to the Wellness Coordinator on campus.  Please visit www.clarku.edu/cave for comprehensive information on this program and other resources. Kathy Palm Reed and I continue our basic research and evaluation of effective interpersonal violence prevention programs on college campuses, and remain involved with CAVE in an advisory capacity.
Third, I am the Director of another program at Clark called the Massachusetts Family Impact Seminars.  This program is a series of seminars and briefing reports that aim to connect state legislators with university research.  It is being funded by and conducted through Clark's Mosakowski Institute for Public Enterprise.  Please click on the Family Impact Seminar link for more information.
I have been at Clark University since the fall of 2007.  Prior to that time, I was a Visiting Assistant Professor in the Criminal Justice Department at the University of Massachusetts at Lowell (2005-2007) and a Postdoctoral Research Fellow (2003-2005) in the Family Research Laboratory and Crimes Against Children Research Center at the University of New Hampshire, under Drs. Murray Straus and David Finkelhor.  I earned my doctoral degree from the Department of Psychology at Boston University in 2003, where my dissertation on genetic and environmental influences on partner violence was supported by a National Research Service Award grant from the National Institute of Mental Health.  You can reach me at dhines@clarku.edu.