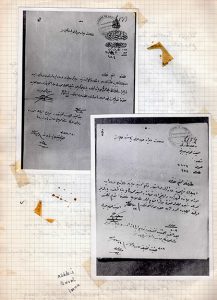 The majority of the documents pertain to the trials, from 1919-1921, against the Committee of Union and Progress members and perpetrators of genocide. The original documents of these materials are either lost or being held in secret by the Turkish government. A second portion of the Ottoman documents was taken from the Boghos Nubar Pasha Library in Paris, including the documents containing the Memoirs of the Ottoman bureaucrat named Naim Efendi and the Talat Pasha telegraphs.
The archive is a set of scans in PDF format that reside in Clark University's Digital Commons. Click here to visit and navigate through the documents, on Digital Commons.
To best search and locate the documents that you wish to read, and then locate the file in Digital Commons, please use the Excel Indexes below.