I am an associate professor in the Department of Political Science at Clark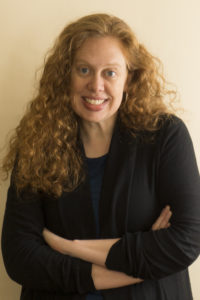 University in Worcester, MA. I am also affiliated with the programs in Peace and Conflict Studies, Women's and Gender Studies, and Comparative Race and Ethnic Studies. I hold a PhD in Political Science from McGill University.
My research focuses on the ideologies and foreign and domestic policies of nonstate military actors (rebel groups, guerrillas, insurgents, etc.,) in the Middle East. My current research is focused on political ideology and performative violence in the context of the Syrian civil war, as well as gender and armed conflict in the Middle East more generally. My past research has examined the provision of social services by armed groups, the causes and effects of violence against civilians, and the dynamics of state sponsorship of militant groups. Most of my work is based on field research across the Middle East. My CV is available here.
At Clark, I teach courses in comparative politics, including the politics of the Middle East in general, the Arab Spring and Arab-Israeli conflict in particular, the politics of ethnicity and identity, seminars on civil war and refugees, and the introductory course of the comparative politics subfield.
© Ora Szekely. All rights reserved.