May 31, 2016 – John is interviewed by Cynthia Graber for a story in the Boston Globe on the innovative uses of koji (Aspergillus oryzae) by chef Rich Shih.
---
April 27, 2016 – Lab posters and presentations during Clark University's Academic Spree Day
---
August 30, 2015 – We are currently recruiting applicants for a PhD position in Fungal Evolutionary Genomics. See our MSA Ad.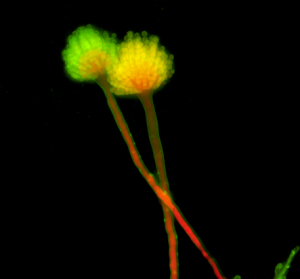 ---
July 17, 2015 – Review paper entitled "The Genomics of Microbial Domestication in the Fermented Food Environment" has been accepted for publication in Current Opinion in Genetics and Development!          PDF
---
April 22, 2015 – Emma and Jacob present their research projects at Clark University's Academic Spree Day
---